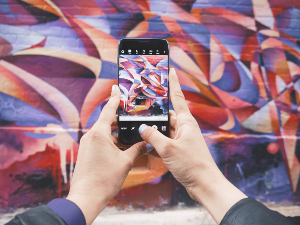 Many clients have asked me how to do video marketing so that it brings in new clients. Well before we do the marketing you have to make a video, with marketing in mind.
There is no doubt that marketing online requires video (70% of online searchers view video to make purchasing decisions).
5 TIPS
Have a plan – OK, you want new clients and you know "If you fail to plan then you fail…". That being said, what will you be talking about or demonstrating? And at what frequency will you produce these videos? IMPORTANT: Producing just a couple of videos will not be of much use. From where I stand that is the equivalent to a one page web site that has never been updated.
Select a type of video – There are several types of videos : on camera, screen capture, slide shows and now "live". However, as a business person the priority is "on camera" because it is the first touch point where prospective clients get a sense of who you are. When you walk into a store you want to see and hear the person you are talking to. This improves communication when you are on line.
A studio setup – You will need an "Instant Studio" setup. In other words a place in your office that can be used for video. A location that can be used in a matter of minutes to create a video. You need a microphone, either a lapel or a mic on a stand within a few inches of your mouth. A video with out good audio is useless and makes you look like an amateur. How you appear on video is a big part of your business image.
Lighting – If the lighting is set up in such a way to be accessible quickly, producing a video will be less about technical and more about the performance… the content.
Run some tests – Doing some tests by recording video to YouTube or on your computer/mobile phone is an excellent way to get a feel for doing video.
In Conclusion
Now these 5 tips are just a start of course. So you need to get familiar with doing video so it becomes just as easy as calling someone on the phone.
If you have observations or questions about how to do video marketing for your business, leave a comment.